The Edmonton Oilers are in last-chance saloon territory after firing head coach Jay Woodcroft and installing major league rookie Kris Knoblauch as his replacement.
Oilers general manager Ken Holland made his move on Sunday [12 November], announcing – via a team statement – the departures of Woodcroft and assistant coach Dave Manson.
Edmonton sit in the NHL's basement as they approach the quarter-season mark, with a frumpy 3-9-1 record to open the year.
The Oilers' torrid form includes an embarrassing reverse against the San Jose Sharks, one of the weakest major league squads in recent memory.
Knoblauch arrives at Rogers Place from the American Hockey League's Hartford Wolfpack, where he spent five seasons as head coach.
Before his move to Hartford, the 45-year-old spent two seasons as an assistant coach with the Philadelphia Flyers after guiding the Connor McDavid-era Erie Otters to the Ontario Hockey League title in 2016-17.
Edmonton's reshuffle poses a number of important questions, but ultimately underscores a stark conclusion – this version of the Oilers are out of bullets and Holland is headed for the departures longue. Replacing Woodcroft with McDavid's former junior coach is a final, desperate roll of the dice for a franchise plummeting out of the playoff race.
 Why did the Edmonton Oilers sack Jay Woodcroft?
The Oilers moved on from Woodcroft because his magic touch expired.
Edmonton altered their systems over the summer in a bid to become better in the neutral and defensive zones, but the switch completely backfired.
Woodcroft's squad leaked rush chances – an issue multiplied by their goaltending department's inability to make a save.
Jack Campbell, just one year into a $25 million contract, was placed on waivers and demoted to the AHL. Stuart Skinner has also been a shadow of the netminder who was selected for the All-Star Game last season.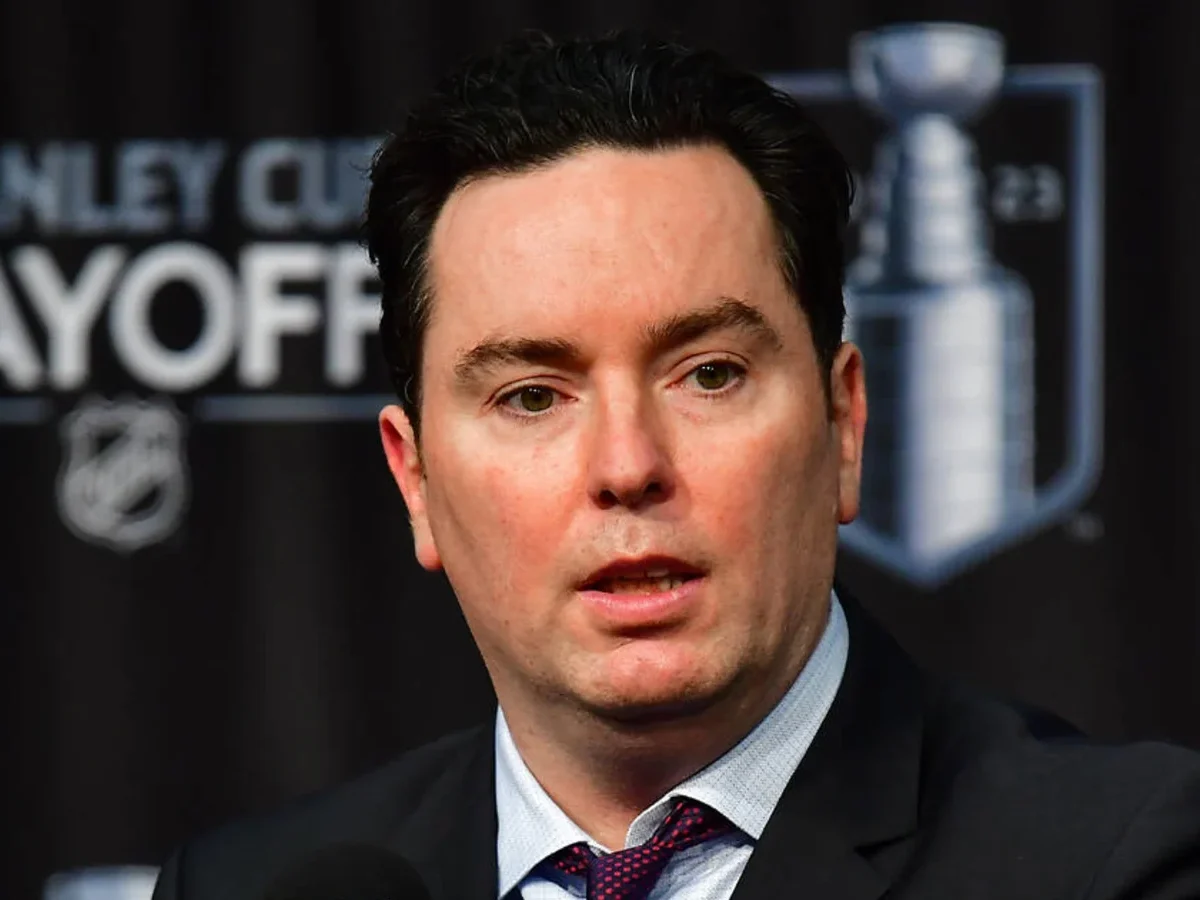 While Edmonton's underlying statistics suggest that a turnaround is due (they are a top-five team in dangerous chances created and puck possession), their cratering save and shooting percentages doomed Woodcroft to the sack.
When asked about his mindset, McDavid – who is only playing at a 73-point pace – described his confidence as "not very high."
Woodcroft was booted for the 26-year-old's former junior coach the next day.
Why did the Edmonton Oilers appoint Kris Knoblauch?
Although Knoblauch has been viewed as an up-and-comer in NHL coaching circles for a while, his connection to McDavid is clearly a factor.
The Saskatoon-born tactician spent three years as McDavid's bench boss in Erie, culminating in a championship win.
The Oilers' equation is simple – they're hoping McDavid and Knoblauch recapture the magic of yesteryear and clinch championship success.
"To be able to coach the Edmonton Oilers – with such a strong hockey culture, history and passionate fans – to be here as a head coach is a little bit of a dream for me," Knoblauch told reporters on Sunday.
"I'm from around here. I came from Saskatchewan. I came here, played junior hockey in I believe it was 1996 for the Edmonton Ice, stayed here, played for the University of Alberta Golden Bears and met my wife here. We have a lot of friends here. The fact that I have this opportunity to be here with the Oilers back in Edmonton is really exciting for me."
However, it would be unfair to reduce Knoblauch's appeal to his history with the captain of his new team.
His resume includes an impressive stint in junior hockey, which saw him win titles in the OHL and Western Hockey League.
What does the future hold for the Edmonton Oilers?
Holland remains the general manager in Edmonton, but his reign in charge of the franchise is essentially over.
Knoblauch hasn't been seen as a serious candidate for head coaching positions in the NHL since he was McDavid's junior coach.
Paul Coffey, who the Oilers have appointed as his assistant, has never stood behind a professional hockey bench and has never publicly expressed any interest in doing so. His appointment is strange, to say the least.
These moves have the fingerprints of head of hockey operations Jeff Jackson all over them, with Sunday's reshuffle pointing to a clear transition of power as Holland enters the final months of his contract.
The Oilers have no margin for error in their bid to make the playoffs – they're a long way back and already short on time.
If this season is wasted, McDavid and Leon Draisaitl will move another step closer to unrestricted free agency with nothing, aside from personal accolades, to show for it.